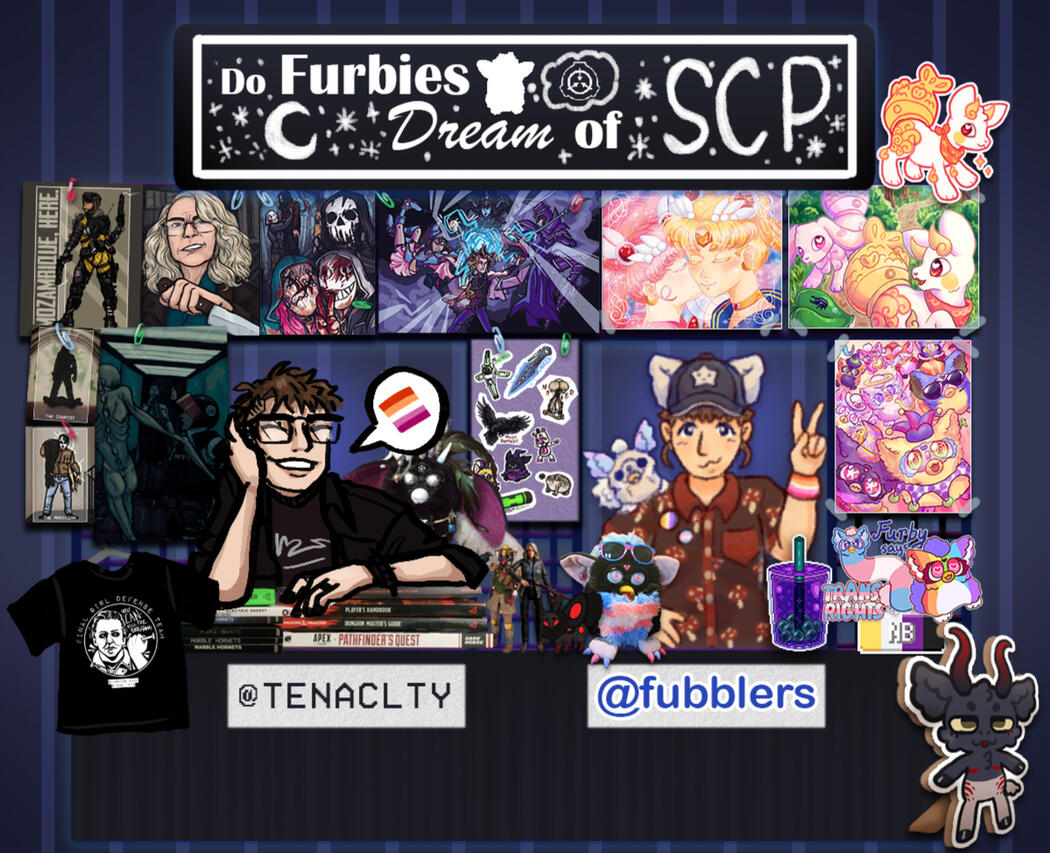 Ash Reid (@tenaclty) and Falen Corvidae (@fubblers) make art and ask the important questions: do Furbies dream of SCP?
---

"IS THE CAMERA A COUPLE OF MILES IN THE WOODS?"


"...YES, IT IS, BECAUSE I DROPPED IT."
---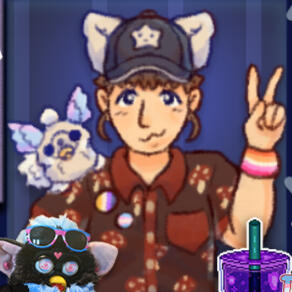 Falen Lucanus Corvidae, also known as Fubblers, started their art career in the Furby community by drawing and modding furbies. Since then, they have expanded to resincraft, paint pens, and non-furby subjects. Much of their art focuses on LGBTQIA+ pride content and adoptables. They have created several original species including Stardust Monsters, Nyalenas, and Icechus.